If you're finding renovation contractor to install car porch awning, extend car porch roof, or widen car porch gate, our team at Littleants Studio can help you to make it happen.
Car porch renovation
We believe that one of the most common problems faced by Malaysian homeowners is a narrow car porch entrance. Most of the Malaysia households have 2 to 3 cars. So it can be troublesome to park cars with narrow gate shown as below.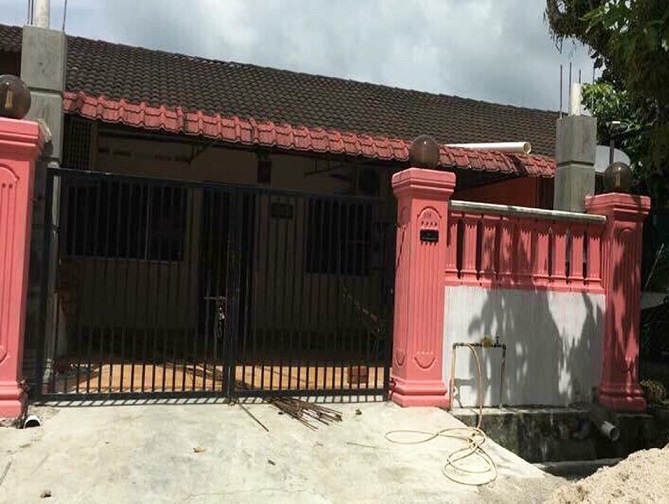 Situation as above, we would recommend owners to demolish the other half of the brickwals and widen the gate for easy access. It is a worthwhile investment because it is going to make your life more convenient daily.
The other common problem for Malaysia car porch is the lack of sunshade. We also provide service for installation awning or glass canopy (skylight).
If you simply want to jazz up parking space with new finishing or repurpose some area for landscape, our team here can give you advice and consultation too.
Car porch roof extension
Car porch roof extension with concrete or mild steel is recommended for owners who wish to have more useable space.
A concrete or steel roof extension will definitely cost more than awning or glass roof. However, they are expected to be more durable and lasting.
Besides, the concrete roof can double as a balcony area. And owners can extend their upper-level area like bedroom onto the extended roof as well.
We are your ideal choice to renovate your car porch at a reasonable price.
Littleants studio team will:
✔ consult and guide homeowners of suitable types of car porch renovation works to be carried out
✔ always negotiate the best deals from our suppliers to give you the best quality for your budget
✔ project managing the renovation to ensure everything runs to agreed schedule and keep owners updated
Schedule a free site visit and get quotation with us today! Or reach out to us through FB-messenger